WELCOME to the Arizona Black Bar website. 
Our mission is to enhance the professional lives of our members; further the cause of justice in Arizona through active participation in the court system and other bar associations; recognize our special duty to the public; and enhance the public perception of African-American lawyers.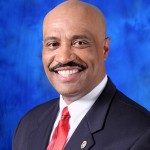 Over the past 40 years members of the Arizona Black Bar have demonstrated their commitment to promoting scholastic excellence; supporting the advancement of professional, community and faith-based organizations; and educating the community on legal issues.
If you are interested in becoming a member of the Arizona Black Bar, please fill out an application and submit it today. 
THANK YOU for visiting the Arizona Black Bar website.
Gerald P. Richard II
President, Arizona Black Bar